DriveStrike "How To"
We update the DriveStrike "How To" guide regularly as we add new features and receive questions from users like yourself. Please let us know if there are additional videos you would like to see or features you would like us to cover in more detail by sending an email to support@drivestrike.com.
If you ever find that any of our features or guides are not as helpful as you would like or if you think of a feature we should add to our service please let us know. We love feedback and make serving our customers our top priority!
Installing DriveStrike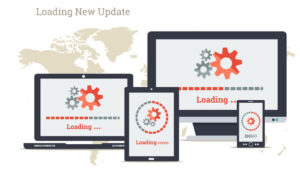 Installing on DriveStrike is quick and easy. The DriveStrike product team worked hard to make deploying and installing DriveStrike as simple as possible. Whether you are deploying and installing on Windows, Mac, iOS, Android, or Linux installing on an individual device shouldn't take more than a couple of minutes.
If you are managing a large deployment please refer to our Windows and Linux DriveStrike Mass Deployment Guide for detailed instructions on deploying DriveStrike over the network to multiple machines – you will need to obtain a special security token to begin your mass deployment – contact support@drivestrike.com to obtain your mass deployment security token.
Here are some quick installation guide videos for your review:
Windows
Mac
iPhone/iPad
Android
Linux Debian
Linux RedHat